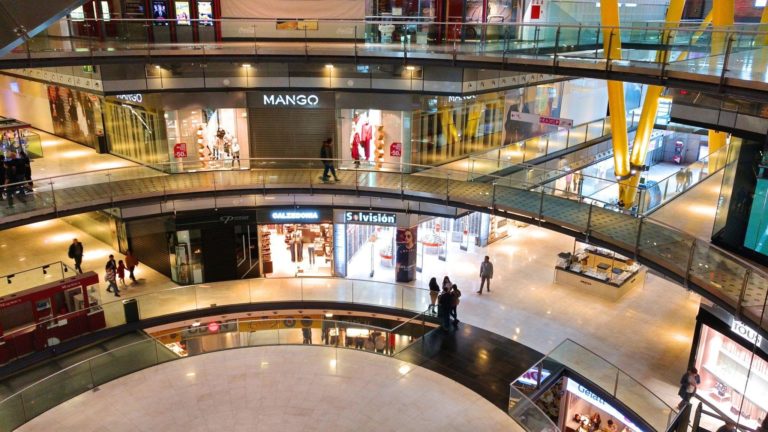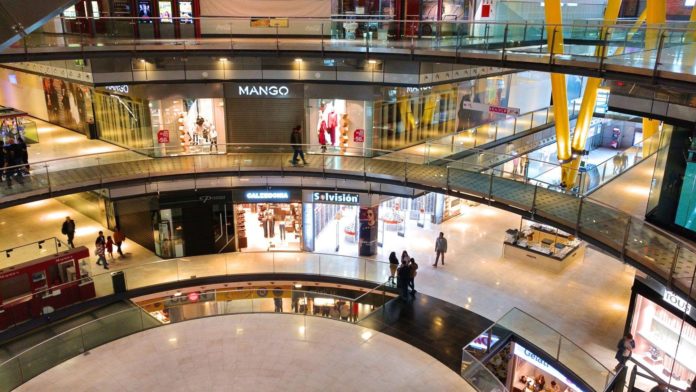 Though the industry of commerce has been forever changed by digital transformation and the rise of online retail, brick-and-mortar stores, and shopping malls remain integral to the American economy, with research indicating 86.5% of all consumer spending takes place in the nation's physical stores.
As with any public environment intended to welcome large numbers of visitors, mall security teams and property owners are tasked with protecting both people and property from a wide range of potential threats, as well as developing installed systems and security policies designed to not only react to unfolding emergencies but also prevent dangerous situations from spiraling out of control.
Visitor management is any process that helps an organization keep track of the people that visit their location. Policies can vary by organization, facility type, industry, or geographic location.Visitor management is crucial for workplace safety and security. With numerous visitors accessing a site on a daily basis, it is essential to monitor and identify individuals and ensure they meet entry requirements.
To aid security professionals in the formation and operation of effective mall security systems, modern teams look towards integrated technologies and automated programs configured to support a holistic approach to large-scale public safety. To learn more about how smart technology systems are used to protect American consumers, here's how integrated security can strengthen shopping mall safety.
Improved incident responses
The primary benefit of installing and developing integrated mall security systems is the ability to link essential technologies together to form automated incident responses. By allowing previously siloed security devices such as alarms and access systems to automatically communicate in response to outward stimuli, security staff can respond to incidents much faster without much human intervention.
For example, IoT alarm systems and motion sensor devices may be installed and configured to trigger in response to movement or pressure in certain locations. By integrating these devices with installed access control door locks in the immediate area, security teams can program a commercial lockdown procedure in which all nearby access ways are instantly secured to prevent intruders from escaping.
Developing such a system removes the need for on-site personnel to first react to a triggered alarm, then access surveillance cameras to locate and identify the intruder, and finally, manually lock nearby exits to prevent an escape. Instead, the integrated security system performs these actions without prompt to dramatically reduce incident response times and ensure the safety of the general public.
In addition, an integrated security system configured to be controlled by a cloud-based management platform can be designed to alert security staff of emergencies remotely. With all on-site IoT alarms, security cameras, and access systems connected via a cloud-based platform, staff can have real-time alerts sent to their smartphones as well as monitor and adjust crucial systems from almost anywhere.
Data-informed analytics
Not only can smart technology integrations be used to improve incident response times in a shopping mall setting, but by utilizing advanced software analytics programs connected to installed surveillance cameras, on-site teams can better understand unfolding emergencies to neutralize threats effectively.
By leveraging AI-informed software solutions such as facial recognition, thermal sensors, and motion detection programs, mall security teams can program installed cameras to actively search for humans rather than general motion triggers, identify lighting changes or temperature anomalies, and instantly alert staff of these developments including the precise area of interest inside the shopping mall site.
The UNC Department of Criminal Justice found that up to 50% of would-be burglars are deterred from potential break-ins with the presence of a visible security camera, such as a bullet or dome security camera. As a result, deploying security cameras with a prominent display has been increasingly popular to protect the perimeter of shopping mall properties and connected parking lots.
Further data analytics software solutions to consider include license plate recognition programs that can be used to assist mall security teams in performing parking management duties like ensuring visitors do not over-extend their purchased parking tickets, as well as collect the license plate data of suspicious vehicles to be sent to law enforcement if a driver is suspected of having committed a crime.
Monitored access control
Access control devices have become almost ubiquitous in physical security systems across most modern industries, assisting on-site security teams in preventing unauthorized persons from entering certain locations to protect both people and property. In a shopping mall setting, access control can be used to great effect by aiding staff in locking specific areas of the site during select time periods.
For example, if an elevator access control system is installed within a multi-level shopping mall facility, security teams can program the hardware to prevent public access to certain floors using time-based controls. This means if certain amenities are closed for maintenance or repairs, staff will not need to worry about visitors accidentally coming to harm as the area will be automatically secured.
Further possible configurations include locking certain access points during set times of the day to limit the number of available entrances and exits for crowd control purposes, or in locations that feature attached leisure centers, hotels, or gyms, access control readers can be deployed to manage entry to these facilities by only permitting members of each establishment to unlock connected doors.
Modern mobile credential systems can also be integrated alongside additional security and building management platforms to provide visitors with personalized credentials directly to their smartphones; this allows for intelligent systems in which a guest purchases a parking ticket or day pass acting as a time-based access credential permitting the owner entry to select areas for the duration of their stay.
Physical and cybersecurity convergence
Modern security systems aren't only expected to contend with physical threats, emergencies, and potentially dangerous situations, but as more installed security devices are entirely reliant on digital communications to operate effectively, they must also be designed to protect against cyber-attacks.
Over 235 million ransomware attacks were reported globally in just the first half of 2022, with cyber threats such as these capable of remotely shutting down installed surveillance systems and access control devices to leave shopping malls unprotected and vulnerable to physical attacks. For security teams to appropriately defend themselves against these threats, converged systems are essential.
Physical and cybersecurity convergence allows IT and physical security staff to develop protocols that protect both digital platforms and hardware devices from threats that may overlap in their execution. For example, if credentials and passwords for on-site locking systems are stored within a digital database, converged policies allow teams to create protections to secure both systems from cross-platform cyber threats.
By viewing physical and cybersecurity systems as a single connected security framework, teams can take a holistic approach when it comes to protecting critical systems and ensure that sophisticated criminals are not able to compromise computer systems or physical devices to put the public at risk.
Conclusion
Developing and operating an effective mall security system will require both IT and physical security staff to create intelligent systems and frameworks capable of providing a unified view of potential threats. By leveraging smart hardware and software technologies as part of an integrated security network, teams are able to create intelligent automation to dramatically improve incident responses.
Allowing multiple devices to communicate and share real-time data provides security teams with a much clearer picture of unfolding incidents and potential threats, ultimately resulting in a proactive approach to shopping mall security capable of providing a higher degree of safety to the general public.