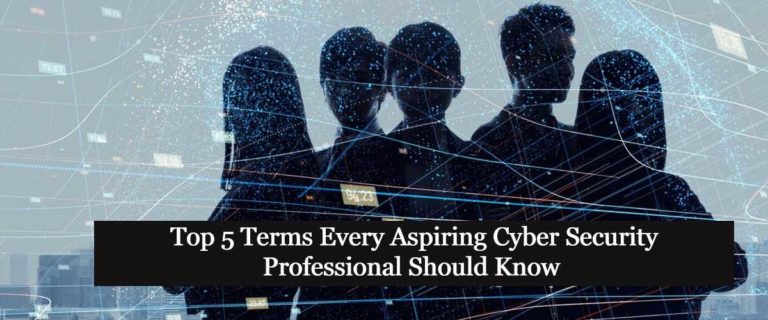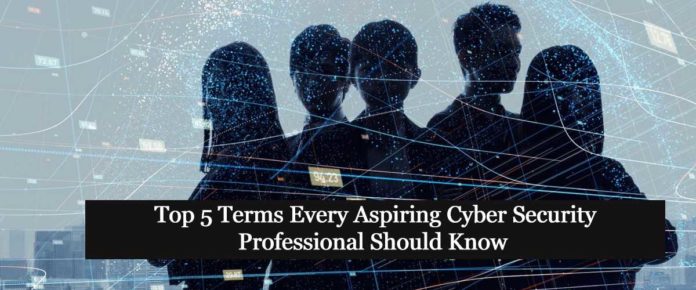 Whether it's individuals trying to keep their private data safe or big firms preventing data leaks, some form of cybersecurity is a must-have if you're using a computer. With its growing demand, the need for cyber security professionals is increasing as well. To excel in this field, professionals need to know all the basic terms.
According to Lensa, to succeed in this career, individuals must possess exceptional IT knowledge, leadership skills
Learning technical terms isn't very challenging since there is ever-developing literature to make one familiar with them. The challenge stands with understanding cyber jargon in an office. Here are a few of the most important terms cyber security professionals frequently encounter in their careers.
Chief Information Security Officer (CISO)
Organizations store their data on remote servers and cloud servers. This data, by its very nature, contains sensitive information. From details of an organization's assets, communications, and system data, all of it is stored somewhere on the organization's servers.
A CISO's main job is to ensure there are proper information security procedures constructed and efficiently implemented. Another major CISO's role is to ensure proper disaster recovery management and plans for business continuity. In most firms, CISOs work alongside chief information officers to ensure the smooth running of these management programs. In this manner, the CISO is not only managing and securing the interests of the firm and its shareholders. They're also the force behind the digital security of a firm's employees.
A CISO's role is both a technical and managerial one. To succeed in this career, individuals must possess exceptional IT knowledge, leadership skills, and project management experience. Most individuals must have sufficient experience as security directors or IT project manager roles before earning the title of CISO. For this reason, many firms use the alternative title of chief security officer for this executive-level job.
Also Read: Security Operations Center (SOC) Roles and Responsibilities
Lead Software Security Engineer
While the CISO's job description is broad, the lead software security engineer performs a more hands-on job. Firms employ many of these individuals as they specialize in software security. They evaluate software designs focusing on the security perspective.
They operate, implement and test complex cyber security protocols in compliance with advanced technical frameworks. Along with this, software security engineers also troubleshoot issues related to software security, test an organization's ongoing security protocols, and perform code reviews for it.
They eliminate all possibilities of security vulnerabilities and increase awareness and educate employees and stakeholders about cyber safety. This includes making individuals familiar with cyber security tools, software, and practices applied at individual and organizational levels through workshops and training programs. The job itself is challenging, but there is a high demand for technical staff specializing in cyber security in the market.
Cyber Security Engineers
Cyber security engineers perform a more inter-departmental role than other cyber security professionals. The main objective of these professionals is to collaborate with an organization's departments and develop inter-departmental security protocols.
Cyber security engineers are tailoring security protocols to meet a firm's unique needs. They develop protocols specially designed to protect their firm's IT systems. They're not only focusing on the firm's software systems but also protecting its hardware systems. They do everything from reviewing and installing cyber security programs to mitigating vulnerabilities in coding systems.
Cyber security engineers are the core of an organization's cloud protection. They manage impenetrable security systems and prompt responses to any existing or potential security breaches threatening an organization.
Also Read: Latest IOCs – Threat Actor URLs , IP's & Malware Hashes
Digital Forensic Examiner
Even with the toughest cyber defenses, companies often find themselves in situations when cyber breaches occur. Such breaches are very common and often threaten a firm's integrity. Digital forensic examiners come into play after a breach has occurred.
In case of a breach, a company's digital forensic examiner will look for clues as to why and how it occurred. They retrieve and evaluate information from digital devices and determine how any unauthorized person gained access to the firm's system. They perform this role not only for legal purposes to gain evidence, provide expert testimony, and aid in legal proceedings but also to have more data to reinforce the firm's security systems.
To do this, a digital forensic examiner collects digital data, analyzes it, and preserves it. They might sometimes have to retrieve said data from a damaged or erased digital device. Alternative job titles for this role can be digital forensic analyst, computer forensic specialist, and cyber forensic analyst.
Security Consultant
Security consultants have deep and up-to-date knowledge about security systems, cyber threats, and the fundamentals of specialized organizational security. On top of that, firms usually prefer individuals with extensive experience in organizational cyber security.
Their main aim is to make sure that effective security measures are applied not only on a departmental level but also at an organizational level. They study an organization's security protocols and look for potential or existing weak spots. They then use this information to prepare security reports and recommend the most suitable corrective practices. However, it's important to note that security consultants don't apply these corrective measures themselves. Their job is to recommend the best possible solution.
A security consultant job doesn't only require specialized IT skills but also extensive knowledge in project management, communication, and negotiation.
Conclusion
Cyber security professionals have become fundamental to organizations. Companies reserve large chunks of their resources for developing and reinforcing their security systems. This is impossible without the help of skilled cyber security professionals. These individuals perform multiple roles at different levels of a company's hierarchy and protect it against cyber threats. Many individuals are unaware of the growing role of IT professionals and the jobs available in this sector.
People with IT degrees and certifications like CISSP, CEH, CISA, CISM, GSEC, etc., can find reputable careers building up organizational security systems. Better knowledge of the jobs and responsibilities awaiting such individuals makes avenues for advances in the field and provides people with incentives to pursue careers in cyber security. Nonetheless, the field itself is ever-growing, reminiscent of brighter future prospects.