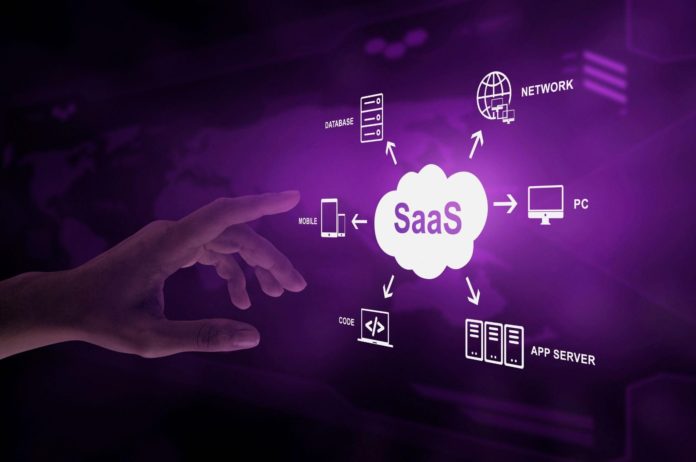 Social media has emerged as one of the most essential tools in the world of marketing and branding, and when it comes to starting your own business, it becomes essential to build a solid marketing strategy that will help your brand stand out from the crowd. A recent study found that almost 56.9% of startups have a dedicated team consisting of marketing professionals, and around 20.8% of startups have at least one marketing professional to take care of their marketing campaigns.
Many startups that offer software-as-a-service products can benefit from social media marketing, but it can seem hard to get started with such a broad topic. To help you get off the right foot and build up an effective social media presence for your startup, we've put together this ultimate guide to social media marketing & branding for SaaS startups.
What Does SaaS Branding Refer To?
SaaS stands for Software as a Service. It's software that is delivered and maintained remotely over the web. This type of service has seen rapid growth in recent years because it is easy to set up and use without the need to install software locally on your device. It means that you must put even more time and effort into developing an online presence – including social media marketing – if you want to be found when people are searching for software solutions. But don't worry, we're here with some tips on how to do just that!
How SaaS Companies Can Use Social Media Marketing in 2023-
There are a few key ways SaaS companies can use social media to help grow their business. Social media is a powerful tool to help you build your brand and increase customer engagement. Here's how you can use social media as part of your marketing strategy.
Explain Your Product's Utility with SaaS Branding
Many startups rely on a SaaS (Software as a Service) model to generate revenue, which means that their product is accessible and usable through the Internet. In this case, branding has to be done in a different way.
Use social media to create informative and attractive posts around how your product works, what it offers, how users can benefit from it, and how it solves serious problems, drawing them deeper into your marketing funnel. You can also use a video promo to give a glimpse of your product on social media.
Build Brand Awareness
SAAS startups need to think about branding and marketing from day one. Your logo, website, copywriting, and social media presence are part of your brand. You're not just selling a product or service; you're also selling an idea, an ideology. This is why it's essential to understand who you are as a business and what you stand for before you try to sell that to the world.
Drive Traffic and Boost Visibility
A successful social media strategy is crucial to the success of any company. It can help drive traffic, boost visibility, and build brand awareness. Gaining traffic should be your first priority if you're looking to launch a social media campaign. After all, there's no point in having multiple platforms if no one can see them. Without traffic, your business will flounder and eventually fail.
Engage with Your Community
Engaging with your community is the first step to social media marketing. Find a way to provide value and offer a unique perspective that others don't have. Make sure you're not spamming or being too self-promoting – it will come off as disingenuous.
It's also essential to build relationships with other bloggers, influencers, and industry members. You can do this by providing them feedback on their posts or retweeting their content!
Create Partnerships
Partnerships are a great way to generate leads, referrals, and customers. There are many ways to find partners that suit your needs. For example, you can offer them a free or discounted trial. You could also offer them access to your software in exchange for feedback on how they use it. Whatever you do, ensure the partnership is mutually beneficial and will help both parties grow their business.
Invest in High-Quality Visuals
Your business might be the best at what it does, but if your visuals don't match up, you will have a hard time convincing potential customers. Invest in high-quality visuals that reflect your brand values and convey your message clearly and concisely. You'll be surprised at how much of an impact this can have on conversions. Consider investing in a professional video editing tool or softwareto make your social media content even more appealing.
Utilize Social Media Paid Ads
Allocating a budget to paid social media ads is an excellent way to get the word out about your startup. You can target specific groups of people, and you can measure the results of your campaign in order to adjust your strategy accordingly. Facebook and Twitter offer pay-per-click advertising, where you only pay when someone clicks on your ad.
Facebook's ad platform also offers more options than Twitter does (such as targeting based on age range or gender), so if you are unsure which site will work best for your campaign, this may be an excellent place to start.
Learn the Basics of the Leading Social Media Platforms
You can market your business on a variety of social media channels. However, there are a few that have been specifically designed for businesses, and here is a list of the most popular ones:
LinkedIn – This is a professional networking site where you can share your expertise with other professionals, find jobs, and network with potential clients.
Facebook – This is one of the biggest social networks on the internet, so it's essential if you want to reach as many people as possible.
YouTube – YouTube has over a billion active users per month and around 4 billion hours of video watched daily, making this an excellent place to showcase your products or services or advertise them.
Instagram – These days, nearly 80% of all online adults use Instagram, and it's a great platform to create videos for Instagram  of your products and build customer engagement.
Pinterest – Pinterest is home to billions of ideas in the form of pictures (pinned from places like blogs and brands' websites) showcasing different things people might want to buy. If you're selling anything from fashion items to gadgets, then Pinterest could be a good platform for you.
Create an account on Twitter, Facebook, LinkedIn, Google+, etc., and fill out the profile information so that it's easy for people to find you when they search for related terms. Add a link to your website or blog post at the end of each tweet or status update. You should also add hashtags for any events or topics you're tweeting about – this way, if someone clicks on one of these hashtags from another tweet, they'll see all of your associated posts!
Leverage Social Media Industry Influencers
Leveraging social media industry influencers is a great way to spread your message and reach potential customers. Partner with bloggers, journalists, or other influencers in your industry who are passionate about the same things you are. Consider offering them free samples of your product in exchange for promotion on their channels. If you don't have the budget to offer them anything, ask if they would be willing to promote your product anyway because they're excited about it.
Conclusion
The more time you spend investing in your social media presence, the more likely you will succeed. Whether it's through content, design, or marketing, your goal should be to create a community of people who not only know about your brand but actually care about it. This will eventually improve your conversion rates and help your brand grow in the long run.
---