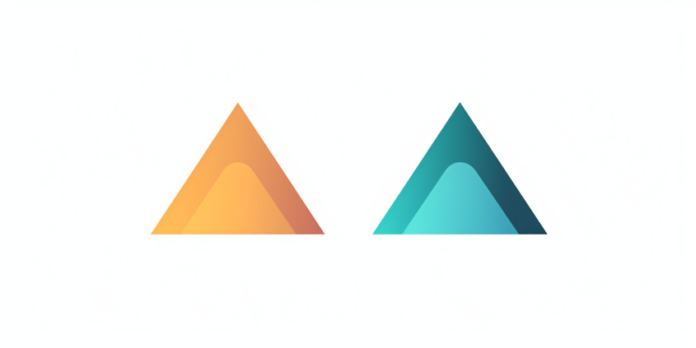 In today's competitive business landscape, a captivating logo is an essential component of any successful brand. It serves as a visual representation of your company, conveying its values, personality, and purpose. Whether you're a startup entrepreneur or an established business owner, creating a compelling logo is a crucial step towards building a strong brand identity.
The Power of a Great Logo
A well-designed logo can leave a lasting impression on your audience. It is the first thing potential customers see, and it's what they'll remember when they think of your brand. A memorable logo can instill trust, evoke emotions, and differentiate your business from the competition.
The Role of a Free Logo Maker
In the digital age, designing a logo has become more accessible than ever, thanks to free logo makers. These intuitive online tools offer a user-friendly platform to create professional-looking logos without the need for advanced design skills or expensive software. However, to maximize the potential of a free logo maker, it's essential to understand the key principles of logo design.
Key Principles of Logo Design
1. Simplicity is Key
A simple logo is easier to remember and recognize. Avoid clutter and overly intricate details. Think of some of the most iconic logos like Nike's swoosh or Apple's apple. They are clean, uncomplicated, and instantly recognizable.
2. Memorability
A memorable logo is one that sticks in the viewer's mind. It should be unique and distinctive, setting your brand apart from others. This distinctiveness helps create a strong association between your logo and your brand.
3. Versatility
A great logo should look just as good on a business card as it does on a billboard. It should be scalable and retain its clarity and impact whether it's displayed in a small or large format. Turbologo offers a selection of unique and eye-catching patterns to add visual interest to logo designs.
4. Relevance to Your Brand
Your logo should reflect your brand's values, mission, and identity. Consider the emotions and messages you want to convey. For example, vibrant colors might represent energy and vitality, while muted tones can signify sophistication and calm.
5. Timelessness
While it's essential to stay current, a logo should not be a slave to passing trends. A timeless design will serve your brand well for years to come, ensuring it doesn't feel outdated quickly.
Using a Free Logo Maker Effectively
Now that you understand the key principles of logo design, let's explore how to use a free logo maker effectively:
1. Choose the Right Platform
Select a reputable free logo maker platform with a range of customization options. Look for one that provides a variety of templates and allows for easy editing.
2. Understand Your Brand
Before you start designing, have a clear understanding of your brand's identity, values, and target audience. This will guide your design choices.
3. Experiment with Colors and Fonts
Play around with different color palettes and fonts. Remember, each element should complement and reinforce your brand's identity.
4. Iterate and Refine
Don't be afraid to make multiple versions of your logo. Take time to step away and come back with fresh eyes to ensure your design is as effective as possible.
5. Seek Feedback
Share your logo designs with colleagues, friends, or mentors to get different perspectives. Constructive feedback can help refine your design further.
In conclusion, a captivating logo is a cornerstone of a successful brand. With the accessibility of free logo makers, you have the tools at your disposal to create a memorable emblem for your business. By adhering to the key principles of logo design and using a free logo maker effectively, you'll be well on your way to crafting a logo that leaves a lasting impression on your audience.