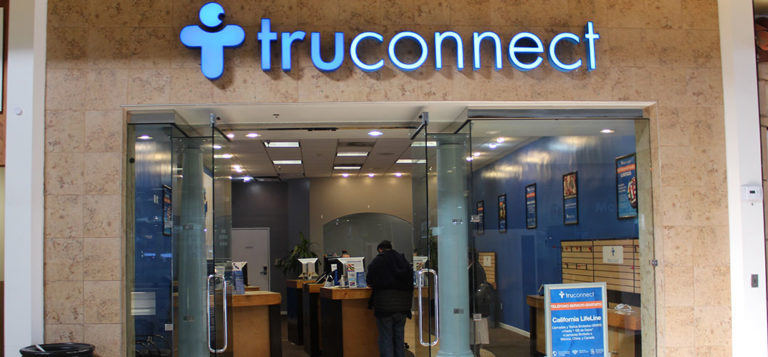 The Arizona Lifeline Program is a government initiative aimed at providing discounted telecommunications services to low-income households in the state of Arizona. The program is designed to ensure that all residents, regardless of their financial circumstances, have access to essential communication services such as phone and internet.
This article aims to provide an overview of the Arizona Lifeline Program eligibility criteria, benefits of enrollment, application process, and finding providers and services covered by the program. By understanding this information, eligible individuals can take advantage of the program's benefits and improve their quality of life through affordable communication services.
Understanding the Arizona Lifeline Program Eligibility Criteria
The Arizona Lifeline Program eligibility criteria require applicants to meet specific income and household size requirements, along with demonstrating participation in certain public assistance programs or providing proof of hardship. To qualify for the program, an applicant's income must be at or below 135% of the Federal Poverty Guidelines. Furthermore, the applicant must provide documentation such as a tax return or paycheck stubs to verify their income level.
In addition to meeting the income requirements, an applicant must also demonstrate that they participate in at least one of several qualifying public assistance programs. These programs include Medicaid, Supplemental Nutrition Assistance Program (SNAP), Supplemental Security Income (SSI), Tribal TANF, and Veterans Pension or Survivors Pension Benefit. Alternatively, if an applicant does not participate in any of these public assistance programs, they can still qualify by showing proof of hardship through documentation such as a disconnect notice from their utility company or foreclosure papers on their home.
The Benefits of Enrolling in the Arizona Lifeline Program
One significant advantage of participating in the Arizona Lifeline Program is the cost savings that it provides. Enrolling in this program means reduced rates for essential utilities, such as home phone and internet services. This can significantly help low-income families who struggle to make ends meet. With the financial assistance provided by the Arizona Lifeline Program, these families can allocate their resources towards other basic necessities such as food and shelter.
Moreover, enrolling in this program not only helps individuals save money but also allows them to stay connected with their loved ones through communication services. With access to affordable phone and internet services, people can stay connected with family, friends, and work colleagues without having to worry about exorbitant costs. It is crucial for individuals to have access to these essential utilities because they play a significant role in everyday life. Therefore, by enrolling in the Arizona Lifeline Program, individuals can benefit from both cost savings and enhanced connectivity opportunities.
How to Apply for the Arizona Lifeline Program
To initiate the application process for the Arizona Lifeline Program, interested individuals must first visit the Federal Communications Commission's (FCC) National Verifier website. This website allows applicants to determine if they are eligible for assistance and guides them through the necessary steps to apply. The National Verifier will require personal information such as name, date of birth, social security number, and proof of eligibility.
In addition to personal information, applicants will need to provide documentation that verifies their eligibility for the program. Acceptable forms of documentation include a participation letter from qualifying programs like Medicaid or SNAP, a tax return or pay stubs proving income below 135% of federal poverty guidelines, or official documents showing enrollment in specific government programs such as Tribal Assistance Programs. Once an applicant successfully completes their application and provides all required documentation online through the National Verifier portal or via mail, they will be notified if they are approved for benefits under the Arizona Lifeline Program.
Finding Providers and Services Covered by the Arizona Lifeline Program
Providers and services covered by the Arizona Lifeline Program can be located through a search on the Federal Communications Commission's National Verifier website. The Provider network consists of telecommunications companies that are authorized to offer discounted services to qualified low-income residents of Arizona. These providers include major wireless carriers, cable companies, and local telephone service providers.
Covered services under the Arizona Lifeline Program include reliable voice communication services, internet access, and broadband connectivity. Qualified individuals may receive up to $9.25 per month in discounts for either phone or internet services or a combination of both. Additionally, eligible participants may also receive benefits such as free installation, equipment rental at no additional charge, and unlimited minutes for domestic calls within the United States. By offering these essential communication resources at discounted rates, the Arizona Lifeline Program aims to alleviate financial burdens and foster greater connectivity within communities throughout the state of Arizona.
Frequently Asked Questions
What other programs are available in Arizona that offer discounted services?
Several programs in Arizona offer discounted services to eligible residents on a statewide basis. These services may include healthcare, utility bills, transportation, and food assistance. Eligibility requirements vary depending on the program and service type.
Can I enroll in the Arizona Lifeline Program if I am already enrolled in another assistance program?
Enrolling in multiple assistance programs may be possible, but eligibility requirements vary for each program. It is important to review the specific guidelines of each program and determine if you meet the criteria for enrollment.
How long does it take for an application to be processed and approved?
The expected processing time for an application to the Arizona Lifeline program is typically around 10 business days. Required documentation includes proof of income and eligibility, along with a completed application form.
Are there any penalties or fees for not using the Lifeline Program services once enrolled?
There are typically no penalties or fees for individuals who are enrolled in the Lifeline program but do not use its services. However, it is important to check with specific providers to confirm their policies regarding non-use of the program.
What happens if I move to another state while enrolled in the Arizona Lifeline Program?
If you move to another state while enrolled in the Arizona Lifeline Program, your eligibility for the program may be affected. Eligibility requirements vary by state, and it is important to check with the new state's Lifeline program for information.
Conclusion
The Arizona Lifeline Program offers discounted services to eligible low-income individuals and families. To qualify, applicants must meet certain income requirements or participate in certain government assistance programs. Enrolling in the program can provide benefits such as discounted phone or internet services, which can be essential for staying connected to work, family, and community resources.
To apply for the Arizona Lifeline Program, interested individuals should gather documentation of their eligibility and submit an application through a participating provider. It is important to note that not all providers offer the same discounts or services under the program, so it may be necessary to research options before selecting a provider. Overall, enrolling in the Arizona Lifeline Program can help alleviate financial stress and increase access to vital communication resources for those who qualify.