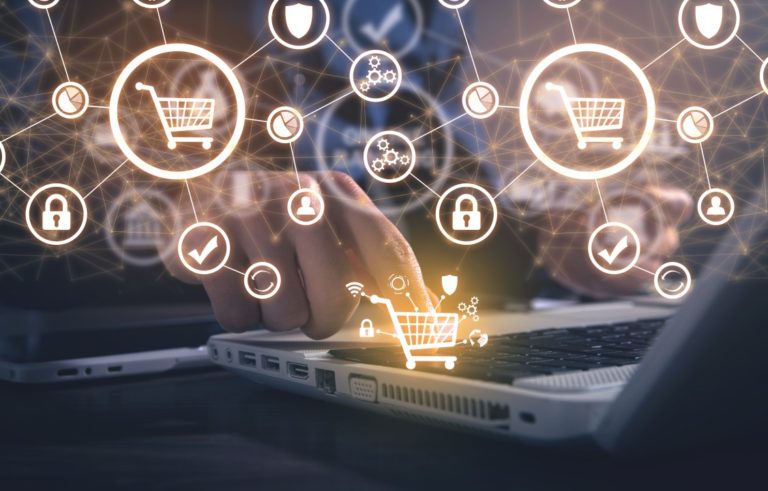 The e-commerce industry is at an all-time high. You probably have a good number of family and friends who prefer online shopping to in-store shopping. And, there's a good reason for it. It's so much more convenient.
There's no fixed trend when it comes to online businesses. Things and time change everything. It also changes what the customer wants. In other words, when the consumer changes his mind, your e-commerce business has to adapt to these changes.
The one thing every e-commerce business needs is a reliable internet connection. You don't want to lose connection when launching a new layout or adding products online. This will create a panic within your marketing department. This is why, if you don't have a reliable internet provider, take a look at one of the many Xfinity Internet deals. Xfinity offers business internet alongside residential internet too.
As a matter of fact, today, there are no limitations to who can start an online business. It's an open competition. It does not matter what your professional background and expertise are, as long as you have the finances and resources, you can start an e-commerce business.
However, you still need to learn how you have a competitive advantage over your competitors and how to build your online presence. Therefore, in this article, we will share some tips on how you can build your online presence as an e-commerce business.
Build a Website
Websites are the backbone of business, especially when you are trying to build an online presence. But, what if you don't have a website? Well, this is nothing to be stressed about, as it's rather a way to build a website on your own or you can even outsource a website builder.
In addition, it's also easy to get a domain name, and it's rarely that costly. You do, however, have to pay yearly fees to retain your domain name. A lot of e-commerce businesses think that the domain name has to match the company name.
That does always have to be the case. You can even use Search Engine Optimized (SEO) keywords in your domain name so that your website ranks higher when a potential customer searches for the product or service you sell.
You should brainstorm for words that represent your business and the words your consumers' most likely search for.
Stay Active on Social Media
The core purpose of social media is to help people connect with their families and friends all across the world. This was until businesses found a way to use social media to their advantage. Today, you can probably find any business on social media, even if they don't operate online.
This has encouraged more and more brick-and-mortar businesses to launch their e-commerce platforms. For starters, social media allows you to build a community for your business, which also builds an online presence for it.
You can also use the relevant social media platforms to share more about your e-commerce businesses and connect with like-minded people who feel your product or service will enhance their quality of life.
Moreover, you can also use the various social media platforms to create "how-to" articles and videos for your customers. So, although your customer can't physically touch the product, you can create a video on how it should be used and what it offers.
Lastly, you can always have your customer service reps available on your social media accounts, to answer any concerns your customers might have. Reliable customer service also helps build an online presence for your e-commerce business.
Use Customer Feedback Where Possible
A big part of building an online presence for your e-commerce business is to use customer feedback where possible. Your customers want to know that the product they buy will be beneficial for them.
In other words, customers want high-quality products but at a good value. This is why you should take customer feedback seriously. It's essential that you allow customers to share their feedback on the product page.
If it's positive feedback, you can market it on your homepage and your special media accounts. It not only builds an online presence of your business but builds brand authority as well. However, if it is negative feedback, you can use it to better your offering.
This only shows how important customers and their feedback is for your business.
All in All
You need to understand that the competition in the e-commerce industry is steep. Even if you have an idea and the talent for it, you need to build an online presence for your business. It shows potential customers that you are legit and you care about how they feel about your product or service.
You can probably find a lot more tips on how to build an online presence, but we have shared the three most basic things you should focus on in the beginning.