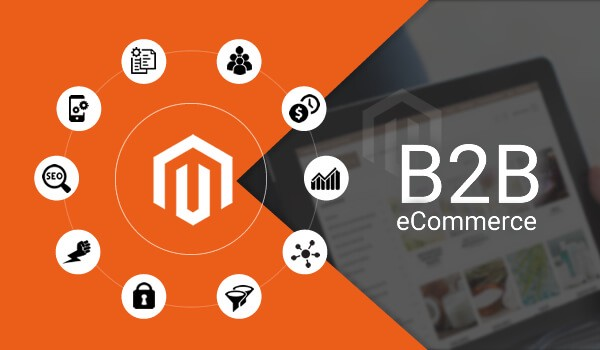 Magento is a content management system (CMS) for e-commerce, based on which more than 30% of online stores in the world are created. This is open-source software owned by Adobe Inc. In the Magento Marketplace, there are thousands of ready-made modules for CMS, among which you can even find free ones that infinitely expand their capabilities, and the developer can write and add his plugin.
Advantages of B2B Magento
Together with CMS Magento, created for e-commerce, the online store receives everything for the start and confident growth of the project, and most importantly, it is ready to adapt to changes. B2B Magento developers have built-in functions and modules that make online trading simple and understandable for administrators and buyers.
Are you looking for a job ? Check out Jooble
Stages of Creating a B2B Magento Online Store
1. Analysis and Preparation
You fill out a brief or tell us what you want from your new Magenta site. We analyze your product, potential customers, competitors, and other aspects of the business. We discuss ways to implement an idea, answer questions, and then together we choose a Magento package and plugins for it that will help solve your task better, faster, and more profitably.
2. Development of TK and Design
After approval of the technical documentation, which will be relied upon by managers, programmers, designers, designers, testers and other specialists involved in the project, we sign the contract. Next, work begins on the UI/UX layout of the site for testing the usability of the online store. We take into account the behavioral factors of the target audience and make sure that every action of a potential client on the site leads him to purchase. We show the tested prototype to you for approval.
3. UI design
Creating a unique and personalized theme that will not look like hundreds of ready-made templates in the Magento Marketplace, as well as a layout, requires at least a month. This is justified if you need to create a brand image and be remembered by customers. Our designers will help with the development of a corporate style if you do not yet have a brand book. Corporate colors, infographics, logos, and icons will make the online store recognizable and improve conversion.
4. Front-end and Back-end Development
We buy and install CMS, as well as modules of our development, in particular, for payment and delivery of goods, as well as connect and configure them. If you need a custom plugin that can do something for which there is no ready-made solution, our developers will write it specifically for your online store. They will create the general architecture of the site with the database and configure the administrative panel in the CMS. At the same time, the designers will write the HTML code for each page, and the layout design, which your users will see in the browser as a beautiful and functional online store.
5. Testing
Before submitting the project, we check how stable, correct, and fast each of its components works. QA testing includes analysis of adaptability to different browsers and devices.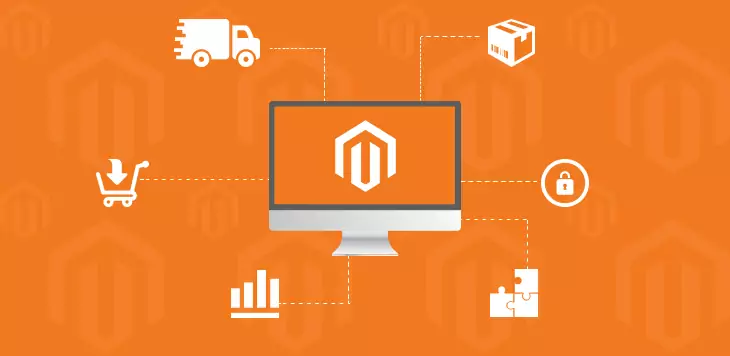 What the Development Price Depends on
The price of developing an online store on Magento depends primarily on the complexity of the task — how many hours of work by programmers and other specialists will be needed to implement your idea. The difference between setting up a basic version of a CMS with a template theme for a small marketplace and developing custom modules and designs for a large-scale marketplace is huge.
Work on creating an online store on Magenta includes the direct development of personalized modules or the assembly of basic ones. In addition, it includes debugging and testing all features, uploading images, creating product categories, and many other important tasks so that you have a site ready to start selling tomorrow!
In addition, it is impossible to calculate how much an online store on Magento costs, without taking into account the purchase of a server or hosting, as well as a domain. We can help you with this and also provide technical support after the site is launched.
Conclusion
The work of programmers is to assemble a whole from thousands of modules, an online store on Magento, which will work stably and bring profit.
A maximum of functions for B2C and B2B projects in modules with flexible settings, convenient administration, built-in tools for marketing, SEO, analytics, and integration – all this is a Magento online store.
Thanks to two versions of the platform, Community and Enterprise Edition, the development of an online store on Magento is equally well suited to the owners of a still new small businesses and huge corporations.