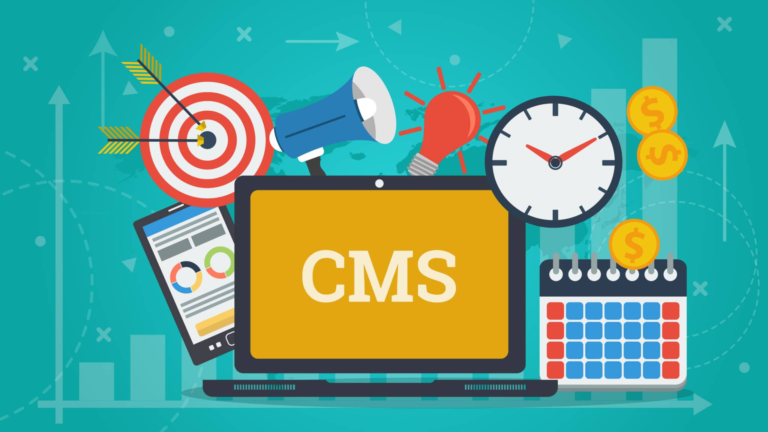 A content management system is needed if your website is often updated and contains a lot of material. There are several free and practical ready-made solutions available. However, the demands on a CMS increase dramatically if you want to make money from your website or need a business-class solution.
What Exactly is a Content Management System?
A content management system (CMS) is a piece of software that lets users create, manage, distribute, and edit many types of material. For websites, mobile apps, portals, and other online solutions, it comprises blog entries, eBooks, press releases, tutorials, and more to assist firms in properly managing content and assets.
Among the top CMS systems are Sitecore, Drupal, Adobe Experience Manager (AEM), and Kentico. Custom CMS development can take you to the next level. The main thing is to choose a good company and correctly determine the desires.
CMS Attributes
Although there are several CMS solutions, the following essential features are always present:
Indexing, Search, and Retrieval
These capabilities allow users to search by criteria like publication dates, keywords, or authors and index all material for quick access using search tools.
Format Control
This facilitates converting old electronic documents and scanned paper documents into HTML or PDF files.
Features For Revision
These capabilities make it possible to change and amend material after it has been published. Revision control keeps track of any changes that users make to files.
Publishing
With the use of wizards and other tools, users may create and modify content using a template or collection of templates that the company has approved.
A CMS could also provide options for individualization or targeted advertising. One-to-one marketing refers to a website's capacity to modify its advertising and content to a user's particular attributes utilizing data a user supplies or a website collects. For instance, companies that sell digital cameras could show up in banner ads when a consumer search for them on well-known search engines like Google rather than companies that sell gardening supplies.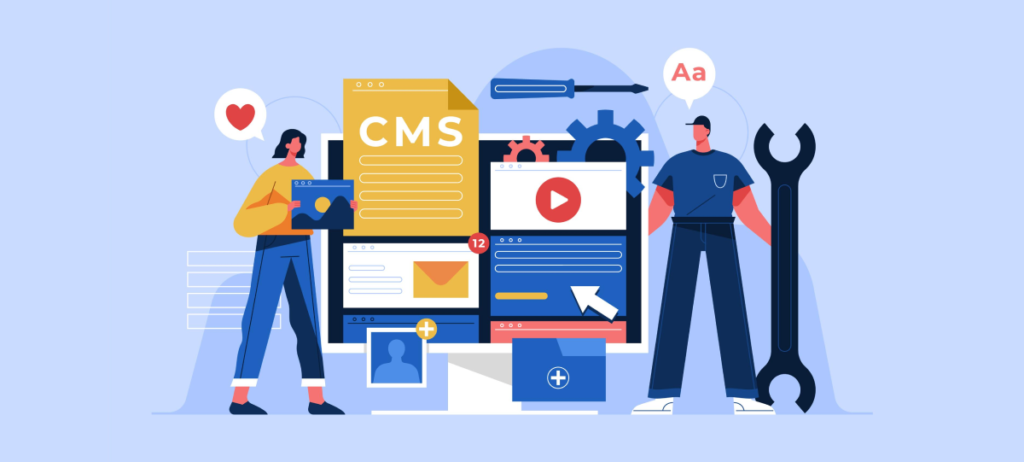 Advantages Of A Bespoke CMS
Management of Multiple Channels
The internet environment is expanding quickly right now. To provide a seamless user experience, an organization may have a main website, accelerated web pages, a few microsites for events and campaigns, one or two apps, and in-context kiosks.
Security
Popular CMSs are a prime target for hackers, who are skilled at using a variety of techniques to intercept and steal user data. All they need is a flaw discovered in the CMS platform, a theme, or a plugin.
Millions of websites worldwide may already be virus-infected before word about the identified fault starts to circulate online. The likelihood of a cyber attack is substantially reduced with a customized CMS.
Flexibility
You may easily add a new page or part to your website with a custom CMS. For clients who want their website to stand out from the competition, using a custom CMS to create a bespoke design has several advantages. Because a bespoke CMS's components and features are all individually developed, your customer can manage their website more easily.
Analytics of Data
Maintaining perspective clients' satisfaction is a laborious but essential task: analyzing methods across many platforms. Finding weak points and successful messages, from attempting to uncover similar numbers inside each one to assessing a multi-platform campaign, can only be done after you've gathered all the data and then put it together to make comparisons relevant.
Improved Efficiency
The integrated content management systems are made to be flexible to provide as many features as possible and satisfy the various needs of a large target audience. A bespoke CMS does not include any features the customer does not need, or any extraneous code. Better performance translates into faster loading times for bespoke online content management systems, which is beneficial for both user experience and SEO rankings.
Why Companies Should Spend Money on Custom CMS Solutions?
Organizations may benefit significantly from customized CMS systems. They may effectively run lead generation campaigns and achieve their targeted content objectives with the aid of these technologies. Due to their sophisticated features and intuitive user interface, these content management systems have gained a lot of popularity among businesses.
Conclusion
Any online project that needs a simple and secure way to add, remove, or modify digital information should start with a thoughtfully constructed bespoke CMS. Any organization, online marketplace, content distribution service, and many more enterprises who are prepared to pay for additional benefits not accessible in ready-made content management systems should consider investing in custom CMS development.