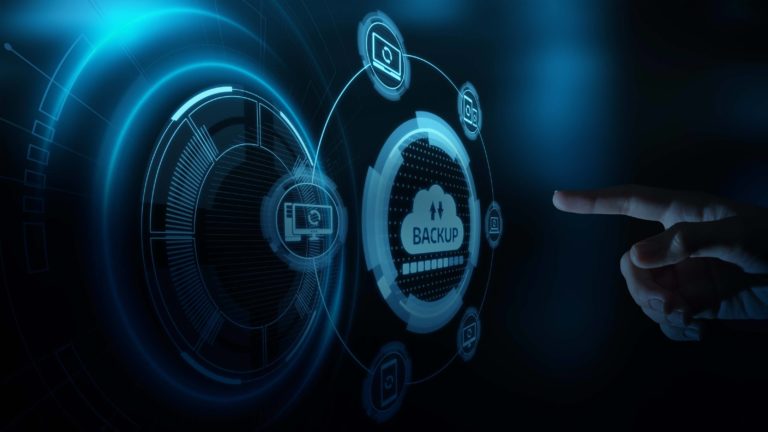 Cloud computing took off harder than anyone expected in the 21st century. From software to deployment platforms, everything is now available as cloud solutions. You must've heard of Software-as-a-Service (SaaS) and Platform-as-a-Service (PaaS) plenty of times in the past few years. Did you know that you can get Backup-as-a-Service (BaaS) too?
In this post, we'll explain what backup as a service is and what benefits it entails for businesses of different scales.
What is Backup-as-a-Service (BaaS)?
BaaS is a fancy way to label online backup services. When businesses store their valuable data at remote, cloud-based, and encrypted servers instead of on-premise servers, the managed service is known as BaaS.
The "managed" aspect confirms that there are backup as a service solutions to back up the files, folders, or any other form of data at secure and off-site locations. The purpose of BaaS is simple. To secure backup data while cutting costs for on-premise hardware!
Why is it Important for Organizations to Use BaaS?
The world we're currently living in is driven by data. Concepts like big data, machine learning, and deep learning are changing the technological landscape faster than ever. Businesses are dealing with more customer data as more people migrate online to fulfill their everyday needs.
If data is fueling all of these innovations, it's only normal that bad actors are trying to get their hands on data. According to Statista, a record 125.74 million data records were exposed between Q3 and Q4 of 2020. Although the numbers have come down thanks to organizations taking strict cybersecurity measures, data breach is still a major risk. 
With Backup-as-a-Service (BaaS) providers, it's easier to mitigate the risks by storing data off-site. Although BaaS vendors can't guarantee 100% protection from data breaches or speedy recovery, they're still the best option to secure databases at an affordable price. 
Of course, when we say "affordable", we mean it from a business aspect. On a personal level, BaaS is not yet the norm.
Benefits of Backup as a Service
Why should businesses invest in BaaS, you ask? Well, besides protecting valuable data on encrypted servers, using a third-party solution for storage comes with a myriad of benefits such as:
Do you know how large businesses store data on-premises? First up, they need to invest in hardware, primarily hard drives or solid-state drives to store the data. The more data a business deals with, the more upfront costs there are.
After sourcing the hardware, IT experts come into the picture. They configure the system so that the servers automatically backup the data. They also have control over the frequency of the backup. 
It's all good so far. Things start to get more complex as the first scheduled maintenance arrives. It typically involves taking the servers offline, labeling all the hardware for tracking, and moving around a lot of weight. Of course, everything has to go back in the same order.
With backup as a service solution, businesses eliminate all of these frictions. The process is often as simple as signing up for backup solutions for MSP and connecting the devices to backup. Once everything is configured, data keeps flowing automatically to offshore servers. 
The best part is that most BaaS backup as a service providers offer 24/7 uptime through redundant hardware infrastructures. It means you never lose access to data due to maintenance or hardware failure.
Chances are data loss with BaaS platforms is very slim. Even if it happens, hacking attempts or technological disasters are unlikely causes. From what we've seen, most data losses occur due to human error like an employee accidentally deleting the backup.
Thanks to the redundant infrastructure, it's usually easy and quick for businesses to get the data back. In case you're not aware, redundancy in data storage refers to the use of multiple storage devices for the same data. They're all synched but not simultaneously. So, in cases of accidental data removal, it's fairly easy to get back up.
Investing in a reputable BaaS platform is almost always more cost-effective than setting up on-premise hardware. There are many calculators online that you can use to get an estimate. You have to factor in not only the storage devices but also the supporting hardware such as powerful processors, RAM, and most importantly, uninterrupted power supply.
Besides the upfront cost, you also have to sustain a maintenance schedule to ensure all hardware is performing as it should.
In comparison, BaaS solutions cost a fraction. Most vendors offer a subscription model that you pay for years in advance. In most cases, the costs for long-term tenure is lower than the upfront cost of setting everything up on-premise.
One of the primary attractions of using BaaS over on-premise solutions is safety. The managed service providers store the data in encrypted servers and in immutable form. The data centers are typically protected from natural disasters or power outages too. 
These kinds of safety precautions are never feasible for on-premise solutions. You not only run the risk of data breaches but also natural calamities, fire hazards, and hardware failure.
Manual backup services require involved personnel to sort, label, and manage both hardware and software proactively. With BaaS, everything is automated. The best part is that you don't need extensive IT knowledge or even a professional to set everything up. All you have to do is follow the on-screen instructions from the dashboard. 
Once you set everything up, there is no need for any manual intervention. You can set the frequency of backups and the software solution will execute it automatically. The reporting feature on these platforms allows you to monitor the state of your data and make changes when necessary.
Final Words
Just like every other business operation, keeping backups of your important data is now streamlined with cloud-based services. Affordable backup-as-a-service solutions are gradually becoming more popular among both individuals and businesses. If you don't have a reliable backup strategy for your business, it might be time to rethink.