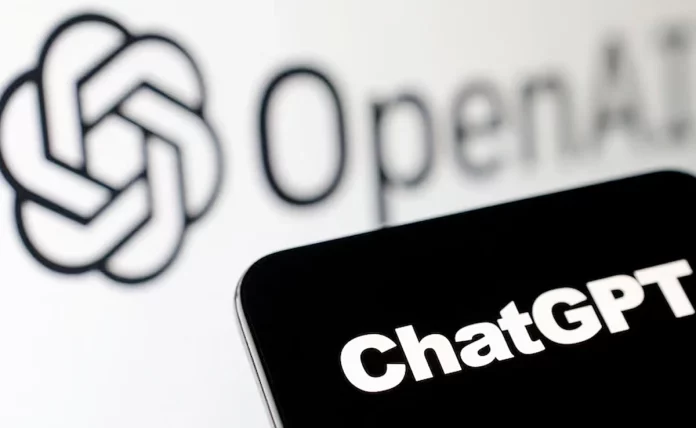 The obvious answer to this question is that they use it to cope with writing assignments faster. AI tools are a source of information that is easy and free to use. Students can get answers to almost any question, check the spelling and meaning of an unfamiliar word, and develop dozens of ideas for their essays. They no longer need to surf the websites trying to find relevant information. The only problem that remains is the accuracy of the information they receive from ChatGPT. The data can be false or outdated. It's crucial to double-check it and use the AI's assistance in a way that helps students learn new things and improve their skills.
While some students choose to get help from professional writers and leave a "write essay for me" request at one of the reliable companies like https://payforwriting.com/, others prefer doing everything on their own. Or almost everything on their own. After all, ChatGPT can be useful in many various ways when it comes to academic writing. Even though this tool can't provide students with the same quality of assistance as experienced writers, it can help them overcome common essay-writing obstacles. This article will explore the many ways students use the mentioned AI tool after receiving a writing assignment.
Reasons Why Students Use ChatGPT
Get topic ideas
It is time to forget about writer's block. Asking ChatGPT to generate topics for your assignment is an easy and fast way to get inspiration. It does not mean that all the suggested topics are relevant and ready to use. Most probably, students need to edit and rewrite some parts. However, it is an excellent option to decide what aspect of a broad topic is worth exploring.
Create a detailed outline
Students can get fast help with outlining points for their assignments. The AI tool will list all the crucial ideas that need to be present in a well-structured essay. Students then can adapt it to their specific requirements.
Create a strong thesis statement
Many free tools help students write clear and concise thesis statements. ChatGPT is one of the possible options. Students simply need to specify the topics they would like to explore and let the tool generate as many different variants as possible. It is also an effective way of refining a thesis statement to make it more impactful.
Get sources of information
Sometimes it is not obvious what sources to use to find relevant information on a specific topic. Students use the help of AI to get the list of sources – online and offline – to organize an effective research process. This approach saves time and guides students in the right direction in terms of their research study.
Expand ideas
ChatGPT can help students expand the ideas they already have by providing additional explanations and examples. It is one of the digital brainstorming tools that can create a roadmap for an outstanding essay.
Polish content
Students use ChatGPT to proofread their essays for grammar and punctuation. They can easily overcome all kinds of style issues and improve readability. It is especially helpful for international students whose native language is not English. After all, teachers pay close attention to the mistakes students make. Their presence in an essay can spoil the overall impression of the accomplished results.
Write introductions and conclusions
Often, students have fewer problems writing the body paragraphs than working on introductions and conclusions. The beginning of an essay is the first thing a reader sees. Therefore, it should be informative, engaging, and easy to grasp. The conclusion should be concise and summarize the key points. It can be challenging to come up with a conclusion that does not introduce new ideas but overviews the main points discussed in the body paragraphs. Students can ask ChatGPT to give them ideas on making their introductions appealing and conclusions insightful.
Address counterarguments
In case students need to discuss a controversial topic, ChatGPT can help them anticipate counterarguments and suggest ways to address them. Doing so is always beneficial because it demonstrates the topic's deep knowledge and highlights a student's expertise.
Be clear and coherent
The tool can help students make their writing more explicit and coherent, ensuring their ideas are easy to understand. Sometimes students jump from one point to another, forgetting about smooth transitions between paragraphs. ChatGPT can help them create a logical flow of points throughout their literary pieces.
Choose the right words
Sometimes students get stuck with repetitive language. ChatGPT can provide synonyms and alternative phrasings to make essays more engaging. It is a great way of learning new idioms and phrases that can enrich students' writing.
Get an example
Using AI can help students analyze different examples of writing assignments. For instance, they can ask the tool to generate an application essay for a scholarship. It may be extremely useful for those who have never written such essays before and do not know where to start.
Summing Up
Without a doubt, ChatGPT is a helpful tool for students of all majors and academic levels. Even though many schools disapprove of it, students can benefit from using it in many various ways. The key point here is not to rely on AI every single time. Studying is still a process of personal development and needs to stay that way. The studying process is safe when students do not generate whole essays using it and do not submit the assignments as their own work.
Overusing the tool will not lead to any positive results. That is why more and more educational institutions come up with new approaches to AI detection. It is logical that there must be some regulation to prevent students from overusing AI tools. At the same time, it does not mean that you can't use these tools to simplify some of the stages of the writing process. The key to success is to use it wisely and moderately. Such tools are here to help students cope with their assignments but not do those assignments from A to Z for students.