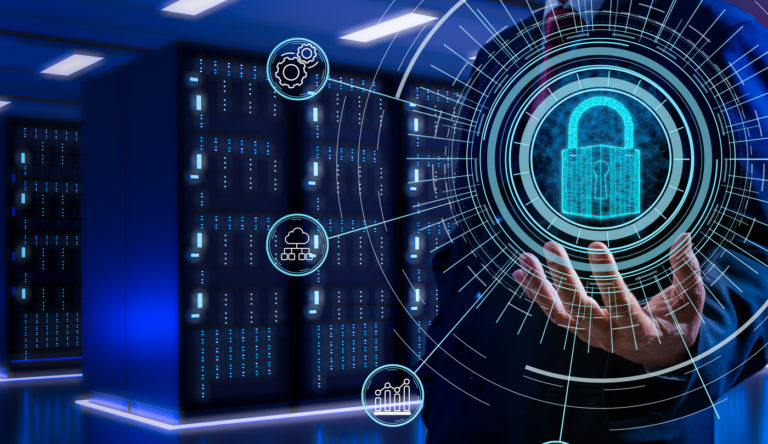 SASE is an efficient solution for handling the security and performance needs of a diverse remote user base. Operationalizing SASE requires traditionally siloed teams to work together as the solution combines networking and security capabilities in one platform. It eliminates the need for discrete hardware devices in network closets and IT staff working through the night to update those devices. It also helps reduce operational costs by reducing the number of appliances and tools that need to be maintained.
Convenience
SASE lowers hardware, software, and management costs by combining networking and security features into a single service. It also enables network access and security to be applied closer to the user than traditional appliances, delivering a more granular approach to security with faster access and lower latency performance. One key consideration for enterprises implementing SASE is to ensure that the solution provides a true convergence of networking and security capabilities. Otherwise, the answer could exacerbate tool sprawl and introduce additional hardware devices to the enterprise. The best SASE solutions are designed to provide network access and security capabilities as a unified service, eliminating the need for multiple appliances and tools and providing a single-pane-of-glass management interface.
Additionally, organizations that deploy a SASE architecture should look for a vendor that offers global SLA-backed private backbone services and internet access. It will improve network performance by leveraging high-quality connectivity to data centers that are highly reliable and provide a consistent experience across geographies. While some IT teams resist SASE because it converges networking and security, most organizations will recognize the benefit this solution brings to their business. One clear advantage for users is the capacity to safely access resources and apps on any platform and from any location, all without compromising speed. It can save IT departments significant time in granting access requests. In addition, users are given access to only those applications and resources relevant to their job responsibilities, reducing the risk of them spreading malware or running unwanted programs across the organization's network.
Streamlined Management
The unified approach of SASE cuts complexity by eliminating the need for multiple-point products. It also simplifies IT management responsibilities by reducing the number of vendors, hardware appliances, and agents on end-user devices. Security is enforced close to the user rather than at central points of presence, which helps reduce network latency. It enables enterprises to deliver a great mobile experience and allows remote and branch offices fast, independent access to cloud applications and services. Instead of VPNs that route traffic through centralized DMZs, SASE architectures use zero-trust networking to secure users' connections to internet exchanges and optimize them for low latency. It helps protect the enterprise from security breaches. It minimizes the risk of an attacker accessing a remote employee's device to infiltrate the corporate network or spread malware. SASE solutions typically include security and networking technologies like SD-WAN, CASBs, caching, content delivery networks, SaaS acceleration, and bandwidth aggregation. They rely on intelligent routing and traffic management algorithms to improve performance, scale in line with demand, and yield long-term cost savings. IT departments are freed from sizing, deploying, configuring, patching, and upgrading multiple products to focus on more strategic initiatives that will enable their business. They can also avoid alert fatigue by having a single platform that prioritizes and filters out the noise.
With the rise of work-from-anywhere and digitalization, IT teams are looking for scalable solutions that can quickly adapt to changing network security and connectivity needs.
A scalable architecture also means fewer points of failure and better performance. Using a SASE solution that uses cloud capabilities to handle all of the networking and security functions, businesses can eliminate hardware appliances, reduce CAPEX investments, and convert them into OPEX costs. It also makes it easier to scale resources up and down to match peak demand or to keep costs low in off-peak times. Lastly, SASE solutions use WAN optimization technologies to provide better routing and ensure the most efficient path between data centers and remote offices. It can help enterprises save on data center connectivity costs, minimize internet bandwidth usage, and right-size circuits with providers.
By pushing security policy enforcement to the edge, SASE solutions enhance the protection of remote sites and users when paired with solid security features. It is achieved by unifying several network and security point solutions, such as a CASB, zero-trust network access (ZTNA), firewall, secure web gateway, and domain name system security.
Secure Access to Applications and Data
The SASE architecture consolidates networking and security functions into a unified platform. It makes connecting and accessing applications across distributed networks easier for remote users. It also allows for better performance by reducing network latency and bandwidth congestion. By analyzing and optimizing network traffic based on real-time monitoring, SASE provides a more secure environment that prevents data breaches, ransomware attacks, and other threats. SASE is designed for today's perimeter-less environments and supports remote users, branch offices, and edge devices. In addition, it supports the Zero Trust model, which requires verification of each user and device before granting access to network resources. It enables granular policy control and enforces compliance with regulatory standards.
In SASE, security and connectivity are performed close to the end user by leveraging edge computing and an application-centric approach to safety. It helps minimize bandwidth consumption and improves the overall user experience. SASE also eliminates the need to route traffic through a central data center, providing more flexibility and scalability by routing and re-routing traffic intelligently. SASE combines SD-WAN capabilities with network security functions, such as CASB, SWG, and firewall, to ensure that all network and application traffic is encrypted, secured, and prioritized. It provides that all enterprise applications can work smoothly over the distributed network, regardless of where they reside.