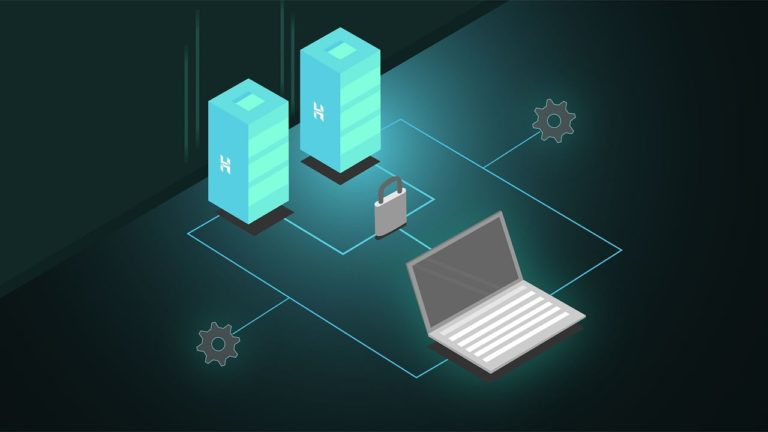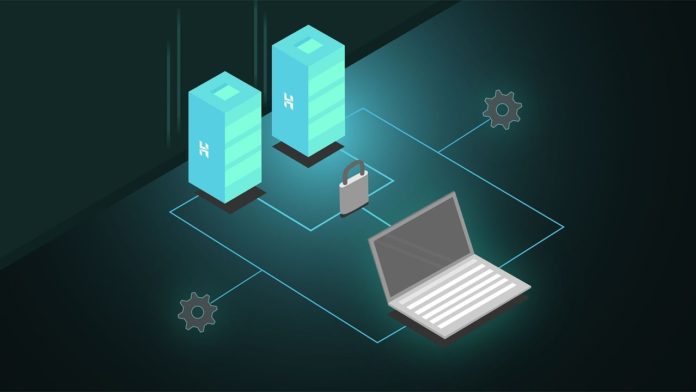 When choosing a host for your website, there are a number of factors to consider: often, speed, performance, and uptime are considered the 'deal-breakers' (and so they should be) but one essential facet that's often overlooked — or at least, given significantly less attention — is web security.
Naturally, the safety and security of your data is paramount, and so choosing a web hosting provider should involve close scrutiny of its cybersecurity credentials — after all, a speedy, high-performing website that eliminates its users' trust with weak security controls is not going to be much of a success.
If you're a US-based website owner, you may already appreciate the importance of reliable and secure hosting. If you don't, you might want to read on: in this guide, we break down the key security features you should be looking for when choosing a hosting solution, and reveal the 5 most secure web hosting providers operating in the US.
Let's get started.
Security features to look for in a hosting provider
Most web hosting providers will promise a raft of features aimed at keeping your website or application (and of course, your data) secure, but it's important to scrutinize your hosting package before you sign up, as many of these features might not come as standard — some might only be available on higher-priced plans, for instance.
Ensure the hosting plan you select includes all the security measures you require so you're not caught out. As a minimum, your hosting provider should offer the following security features:
SSL Certificate: An SSL certificate is a type of digital certificate that is used to authenticate the identity of a website and to encrypt information that is sent between the website and a user's system. It ensures that all data passed between the server and the user remains private and secure.
Firewall: A firewall (sometimes called a Web Application Firewall) is a security system designed to prevent unauthorized access to a computer or private network. It can be either hardware- or software-based, and is designed to filter traffic between different networks and prevent malicious traffic from entering the protected system.
Bot Protection: Bot protection is a form of security that uses automated tools and algorithms to detect, monitor, and block malicious bots from accessing a website or network. It can also be used to detect and prevent malicious activities, such as spamming or data scraping.
Login Security: Login security refers to a set of measures used to ensure that only authorized users can access an online system. It typically involves the use of two-factor authentication, strong password policies, and other measures to ensure the security of user accounts.
User Access Management: User access management (UAM) is a security process that is used to control and monitor user access to resources on a system. It typically involves setting up user accounts, assigning permissions and privileges, and monitoring user activity to ensure compliance with access control policies.
End-to-End Encryption: End-to-end encryption is a method of communication in which only the intended recipients can read the data. It is typically used to protect sensitive data, such as financial information or medical records, by ensuring that only the intended recipients can access the data.
Two-Factor Authentication: Two-factor authentication (2FA) is a security process that requires users to provide two pieces of information in order to gain access to a system or service. These two pieces of information are most often a password and a code sent to the user's mobile device.
Of course, the number of security features a business needs might differ depending on a number of factors — the nature of the business, the sensitivity of their data, the makeup of their workforce, and so on — but cybersecurity best practice involves having multiple layers of protection in place.
Below, we've picked out the 5 web hosting providers that we think offer the best overall security for your business.
1. Cloudways
A managed cloud hosting provider that also offers WordPress hosting, Cloudways is an intuitive, single-click-based hosting platform with over 50,000 global servers. Its impressive range of security features include dedicated firewalls, 24/7 real-time monitoring, automated backups, and regular security patching to ensure your website or app is protected from the latest threats. Partnering with the industry-leading CDN provider Cloudflare (the Cloudways Enterprise add-on is included as standard), Cloudways promises enterprise-level security with advanced protection against distributed denial-of-service (DDoS) threats.
Security features include:
Free SSL certificate
Automated backups
Web Application Firewall (WAF)
End-to-end encryption
Malcare bot protection
Two-factor authentication (2FA)
Cloudflare Enterprise add-on
2. SiteGround
Launched in 2004, SiteGround is home to over 2 million domains worldwide through a range of shared and cloud hosting solutions. The price of its hosting packages reflect the fact that it's on the more 'premium' end of the web hosting spectrum, but as with many things, you get what you pay for.  Every SiteGround plan comes with a free SSL certificate for each domain, a dedicated IP, and automatic daily data backups as standard. A comprehensive yet pricey solution, SiteGround is more suited to large enterprises with complex cloud infrastructures and unique security needs. 
Security features include:
Free SSL certificate
Automated daily backups
Web Application Firewall (WAF)
Regular patches and updates
Real-time server monitoring
AI anti-bot system
Spam protection
WordPress security plugin
3. DreamHost
DreamHost may not be as richly-featured as other hosting solutions when it comes to online security, but it's still a highly reliable and secure solution that's recommended for smaller businesses or those with more straightforward infrastructures. All of your basic (and some more advanced) security features are included with DreamHost's affordable cloud hosting plans. Features such as SSL certificates, automated backups and multi-factor authentication (MFA) come with all hosting plans, while for an additional charge you can take advantage of the 'DreamShield' malware removal tool for extra protection. 
Security features include:
SSL certificates
Multi-factor authentication
Automatic daily backups
Domain privacy protection
Firewalls for Apache and Nginx
'DreamShield' malware removal tool
4. Hostinger
A low-cost yet surprisingly secure web hosting solution, Hostinger, similarly to DreamHost, is ideal for covering the security needs of small-to-medium-sized businesses. With virtual private server (VPS) hosting available alongside a range of affordable cloud hosting plans, Hostinger also integrates with Cloudflare to protect your site from DDoS attacks using an in-built DNS firewall. In addition, there are features such as 'SpamAssassin' (which identifies and removes email spam) and 'Bitninja', a security package that protects against automated attacks like cross-site scripting (XSS), malware, and brute-force attacks. 
Security features include:
Free SSL certificate
Automated daily or weekly backups
'SpamAssassin' tool for removing email spam
'Bitninja' tool to prevents automated attacks
Two-factor authentication
Cloudflare DDoS firewall
5. A2 Hosting
A2 Hosting is renowned for its high speeds (claiming to make your servers run up to 20x faster), but that's not all it has to offer: it also includes a suite of robust security features, making it a great combination of performance and protection. Now, A2 doesn't offer traditional cloud hosting, but it does offer a range of VPS hosting solutions with dedicated server resources. When it comes to website security, A2 offers a dual firewall (protecting both the server and the network from threats), advanced DDoS protection, and a 'HackScan' tool which offers round-the-clock protection from malware. 
Security features include:
Free SSL certificate
DDoS protection
Automatic backups (not included in the Startup plan)
'HackScan' 24/7 malware protection
Server and network firewalls
Server hardening
Two-factor authentication
Before you settle on a US-based hosting provider for your website or app, don't overlook the fundamental element that is security. Most hosting providers will promise reliable protection, but can you really rely on them to secure your systems and data? Scrutinize your provider and make sure you're getting robust protection as well as optimal speed and performance.